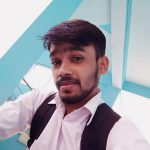 Mr. Binod Mahto Diploma Civil Engineering | Session 2016-19
Joined Sri Sai Krishna Constructions as a site engineer
" Sai nath University is one of the modern and cheapest University in Jharkhand. This college is the best platform for all students,who are desiring for a vocational courses. Faculties are very supportive. It also provides campus selection. This college teach us,how to enjoy the study. Project work experience were really amazing.I'm glad that I'm an alumni of this college. All over the college is very nice in all aspects. "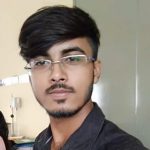 Mr. Abhishek Choudhary Diploma Civil Engineering | Session 2016-2019
Joined RQ INDUSTRIAL CAD CENTRE as Structural Design Engineer
" Sai Nath University, Ranchi has played a very crucial role in shaping my career. Faculty imparted great values in me which made me ready for the outside real world. Throughout the course, faculties were very supportive and inspiring. I must say SNU is one of the finest University. The facilities for students regarding labs and lab equipment/apparatus within the college campus are good. I am proud to be an alumni of this university "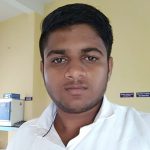 Mr. Suraj Kumar Diploma in Engineering | Session :2016-2019
Placed in my college as a Lab Assistant in Civil Department
" The best part of Sai nath University ,Ranchi is its faculty members teaching staffs, who are completely dedicated to their students .Our V.C Sir (Prof. (Dr.) S.P AGARWAL) always support & encourage us which is the best part of our college. Placement offered by this college is good Shree cement, Enhance Construction Pvt. Ltd and etc company is giving so much job opportunities with some fair packages many more other companies are also interested in this university. "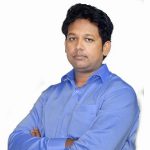 Mr. Tinku Thakur Diploma Civil in Engineering | Session :2016-2019
Campus selection in Shree Cement
" Sai nath University Ranchi Jharkhand my overall college experience has been quite enjoyable .This is because, the staff are friendly, professional and understanding to any needs that you may have .The facilities within the campus are good as you can use all of the facilities available in the University. Presently ,I'm working in Dalmia Cement (Bharat ) Ltd. "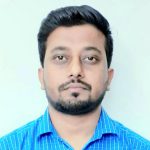 Mr. Rahul Prasad D. Pharmacy | Session- 2016-2018
Placed in NOVA IVF, Ranchi
" The college campus is awesome.All the faculties are very much supportive.There are also so many sports activities are done by the college in the campus only.Hostel facilities are also good.Overall it's a nice place for the development for any student. "