D.P.Ed.
Duration
2 years (4 Semester)
Eligibility
10+2
Syllabus
Approved by NCTE
Form Fee
—
Admission Fee
—
Development Fee
—
Tuition Fee
34,000/- Per Semester
Exam Fee
1,000/- Per Semester
Admission Time Diposition
35,000/-
Total Course Costing
1,40,000/-
Note :- An additional charge would be levied for issuing Provisional/Migration/Final Degree and Convocation.
Course Information
D.P.Ed. is a two years programme which aims of physical eduction.
Future Prospects
The students can pursue BP.Ed. Programme after completing the D.P.Ed. degree conducting programmes at higher secondary level They can join as physical education teachers in Various institutions.
Submit Your Query
For D.P.Ed.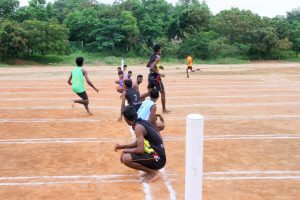 Address : Jirawar, Chandway-Kuchu Road, Ormanjhi, Ranchi, Jharkhand [INDIA] Pin-835219
Contact : +91-7970408015, +91-7461073942, +91-6204313818, +91-9050565535, +91-8057112225
Email : sainathuniversity@gmail.com
Copyright 2022 - Sai Nath University - All Rights Reserved