D. Pharmacy
Diploma in Pharmacy
Duration
2 years (4 Semester)
Eligibility
10+2 (Science)
Form Fee
1,000 (One Time)
Admission Fee
10,000 (One Time)
Development Fee
10,000 (One Time)
Tuition Fee
42,000/- Per Semester
Exam Fee
1,000/- Per Semester
Admission Time Diposition
64,000/-
Total Course Costing
1,93,000/-
Note :- An additional charge would be levied for issuing Provisional/Migration/Final Degree and Convocation.
Course Information
The D. Pharm is a foundation course in the pharmacy field for the duration of 2 years. This course covers the basic information related to the Pharmacy field. It comprises of all the subjects which are related to the pharmacy field.
Scope
India is a big country by population of around 130 crores, and there is huge requirement of medicines. Due to the opening of many large and multinational pharmaceutical companies, the future in the field of pharmacy is too bright. Therefore career, scope and job opportunities in Pharmacy field are huge. Diverse job opportunities are available for D. Pharm candidates. Government and private sector job opportunities are available for them.
Government hospitals
Community health centres
Educational Institutes
Clinics
Food and Drug Administration
Private hospitals
Private drug stores
Pharmaceutical Firms
Sales and Marketing Department
Research Agencies
Research Labs
Submit Your Query
For D. Pharmacy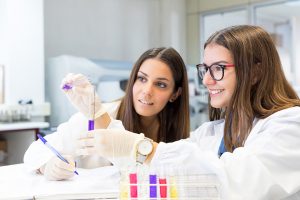 Address : Jirawar, Chandway-Kuchu Road, Ormanjhi, Ranchi, Jharkhand [INDIA] Pin-835219
Contact : +91-7970408015, +91-7461073942, +91-6204313818, +91-9050565535, +91-8057112225
Email : sainathuniversity@gmail.com
Copyright 2022 - Sai Nath University - All Rights Reserved